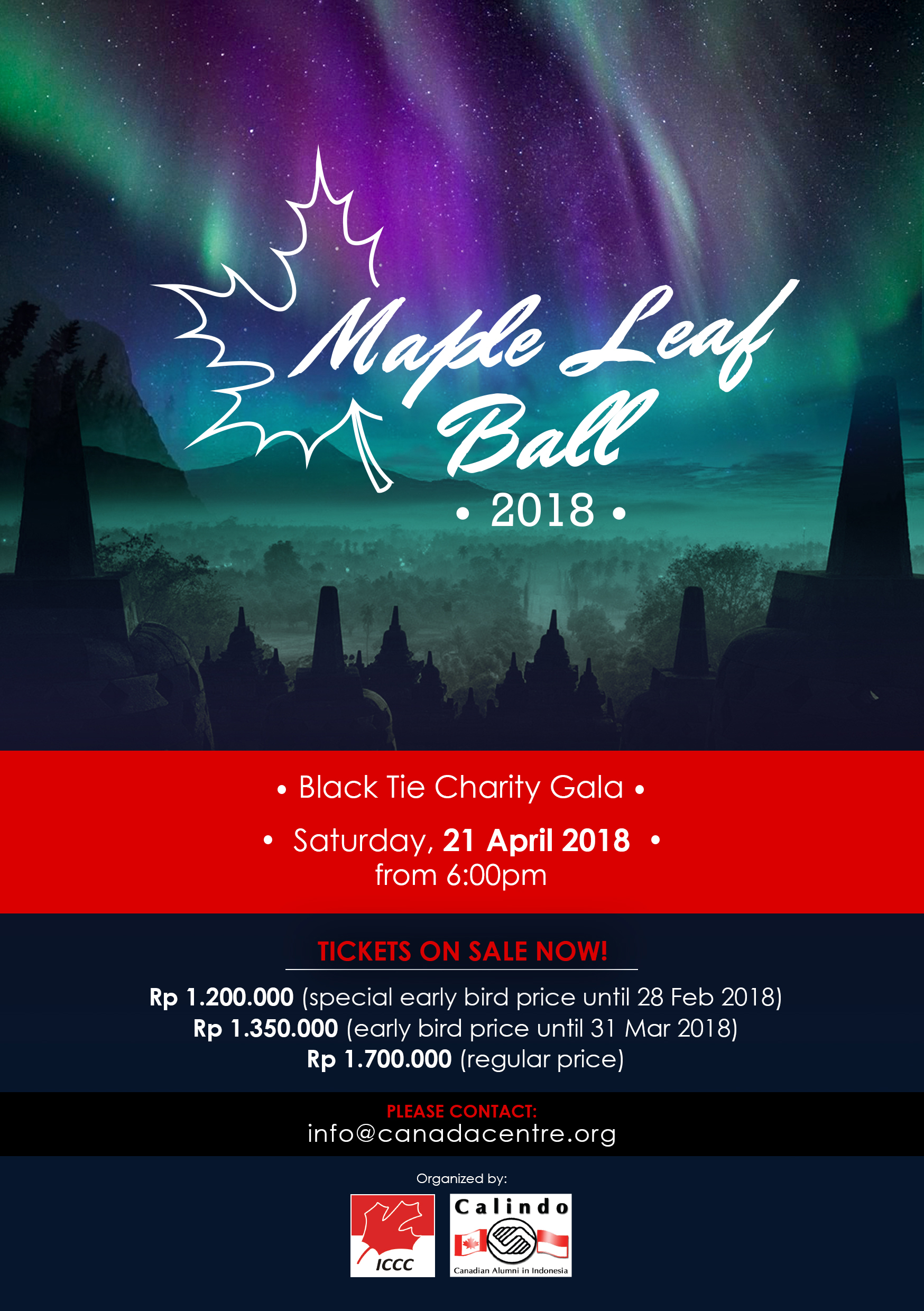 Due to popular demand, the special early bird rate at Rp 1.200.000 per guest is back again when you reserve for one table (10 guests) or more!
For those reserving less than a table, the regular early bird rate at Rp 1.350.000 per guest still applies.
Please note that the above special promo is only available until 31 March 2018.
To refresh your memory of past MLBs, please click the following links:
MLB Photos:
http://www.iccc.or.id/maple-leaf-ball-photos/
MLB Videos:
For online registration, please click http://bit.do/MLB2018
Thank you.