Welcome to the
ICCC website


The Indonesia Canada Chamber of Commerce (ICCC) is an organization dedicated to serving its members, the Indonesian-Canadian business community. We do this by providing regular information on business in Indonesia, by hosting events providing opportunities to learn about and discuss business in Indonesia and in Canada, and by representing the general interests of Canadian business to the Indonesian government. We also actively organize a number of social events to bring our members closer together.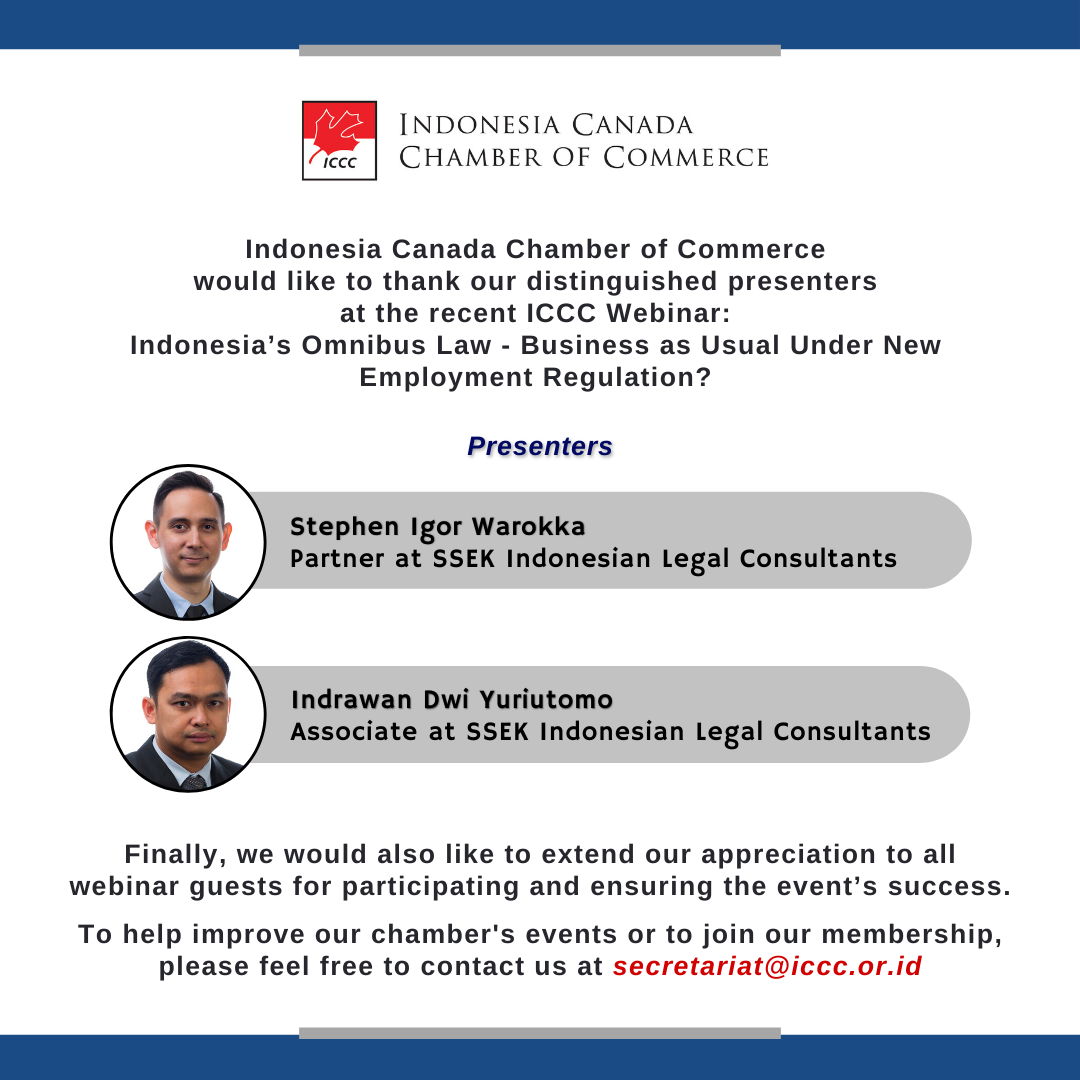 Indonesia Canada Chamber of Commerce would like to thank our distinguished presenters at the recent ICCC Webinar: Indonesia's Omnibus Law – Business as Usual Under New Employment Regulation?
Presenters:
• Stephen Igor Warokka, Partner at SSEK Indonesian Legal Consultants
• Indrawan Dwi Yuriutomo, Associate at SSEK Indonesian Legal Consultants
Finally, we would also like to extend our appreciation to all webinar guests for participating and ensuring the event's success.
To help improve our chamber's events or to join our membership, please feel free to contact us at secretariat@iccc.or.id.