Welcome to the
ICCC website
The Indonesia Canada Chamber of Commerce (ICCC) is an organization dedicated to serving its members, the Indonesian-Canadian business community. We do this by providing regular information on business in Indonesia, by hosting events providing opportunities to learn about and discuss business in Indonesia and in Canada, and by representing the general interests of Canadian business to the Indonesian government. We also actively organize a number of social events to bring our members closer together.
______________________________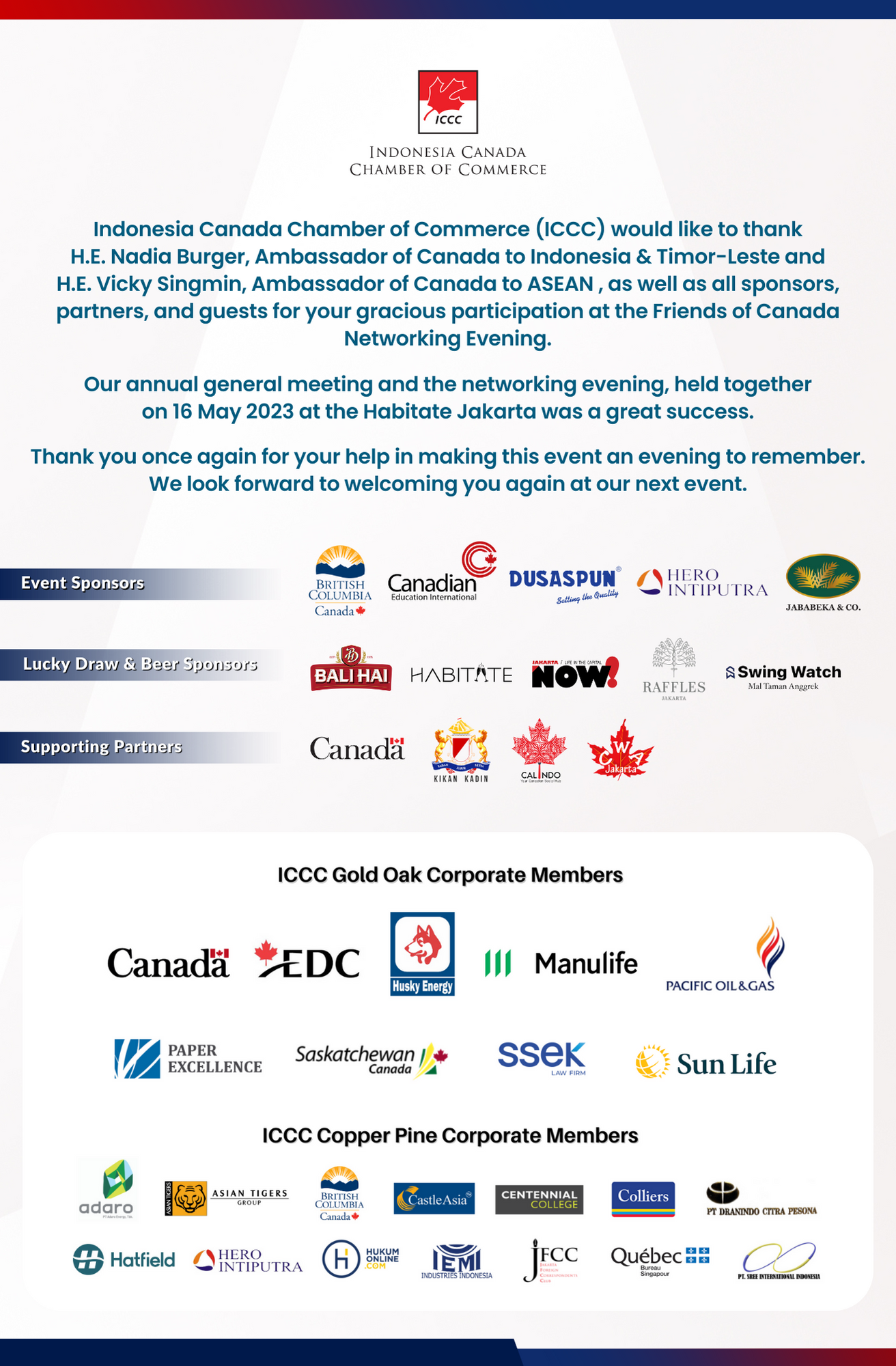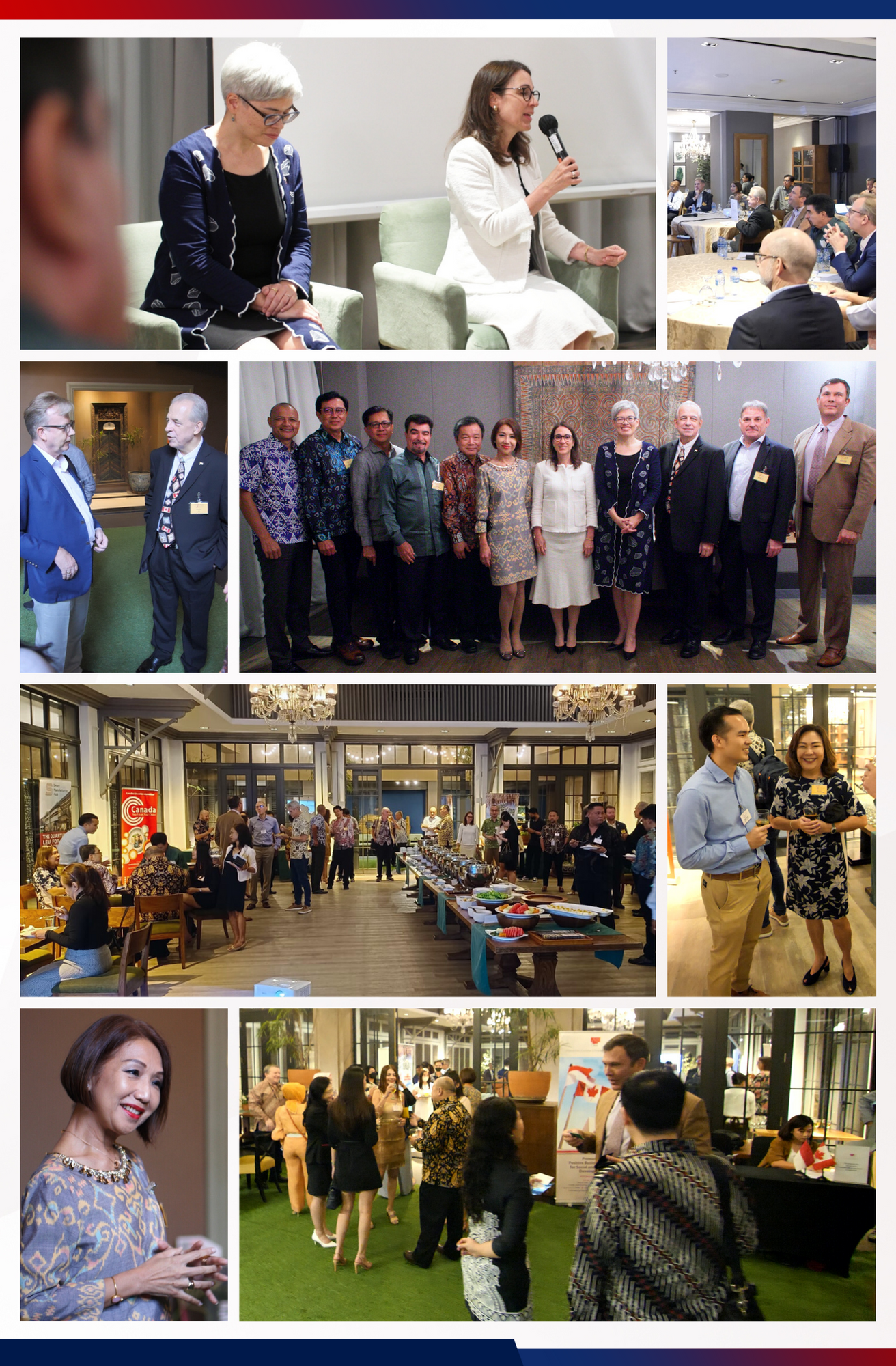 Indonesia Canada Chamber of Commerce (ICCC) would like to thank H.E. Nadia Burger, Ambassador of Canada to Indonesia & Timor-Leste and H.E. Vicky Singmin, Ambassador of Canada to ASEAN , as well as all sponsors,
partners, and guests for your gracious participation at the Friends of Canada Networking Evening.
Our annual general meeting and the networking evening, held together on 16 May 2023 at the Habitate Jakarta was a great success.
Thank you once again for your help in making this event an evening to remember. We look forward to welcoming you again at our next event.