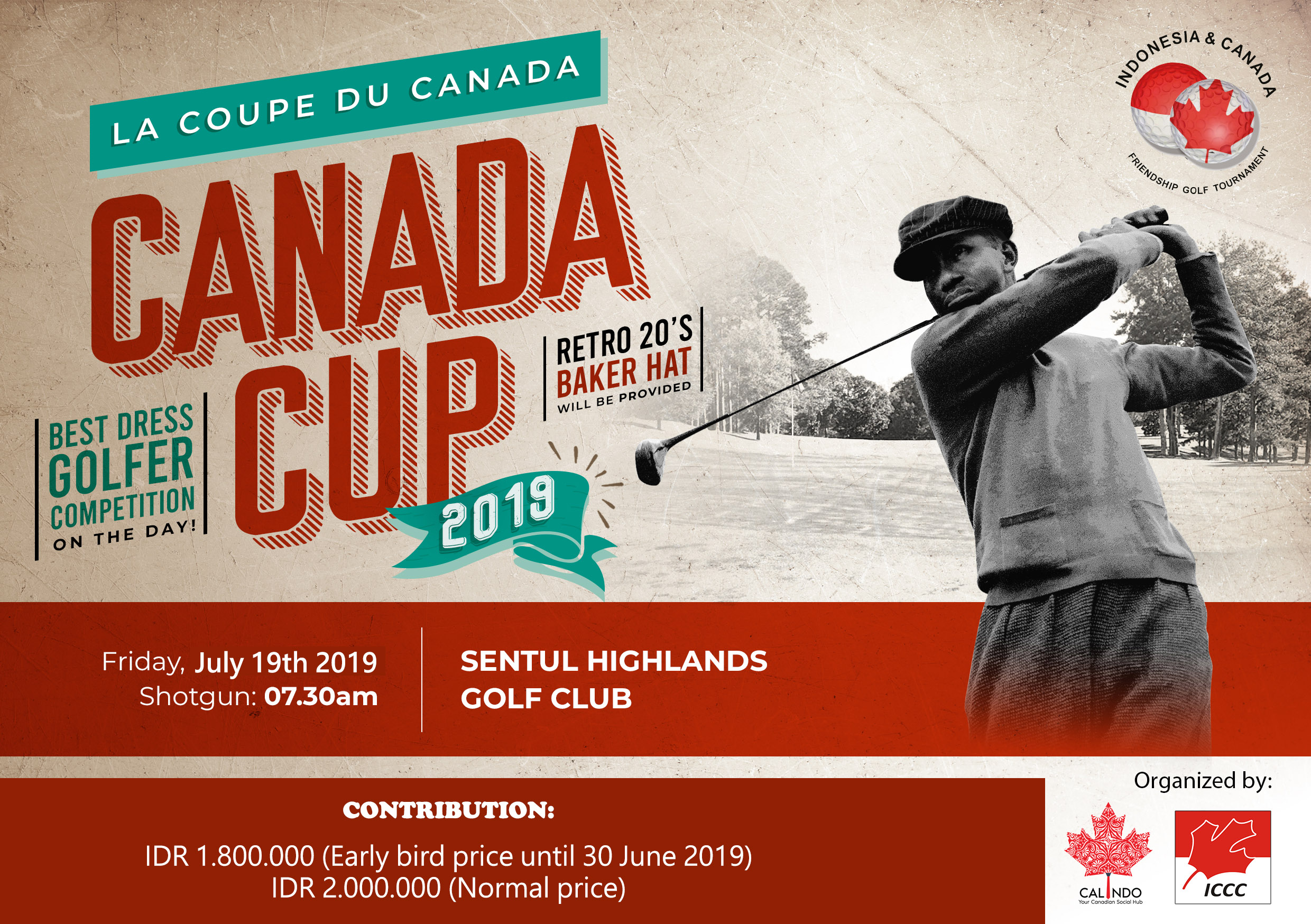 Dear Sir/Madam,
Greetings from Indonesia Canada Chamber of Commerce!
Due to limited promotion period of the upcoming Canada Cup after the election and Lebaran holiday, the Canada Cup committee has confirmed to reschedule the Canada Cup golf tournament to Friday, 19 July 2019.
We strongly hope this extension will give you additional time to register for this event's sponsorship opportunity.
If you are also interested to register players, we are pleased to inform you that the Canada Cup ticket is still available at early bird rate Rp 1.800.000,- until 30 June 2019.
Thank you and we look forward to welcoming you at the tournament!For ease of reservation, please register online via the following link: http://bit.ly/CanadaCup2019 or you can also complete the attached registration form and email it to karina.sherlen@iccc.or.id