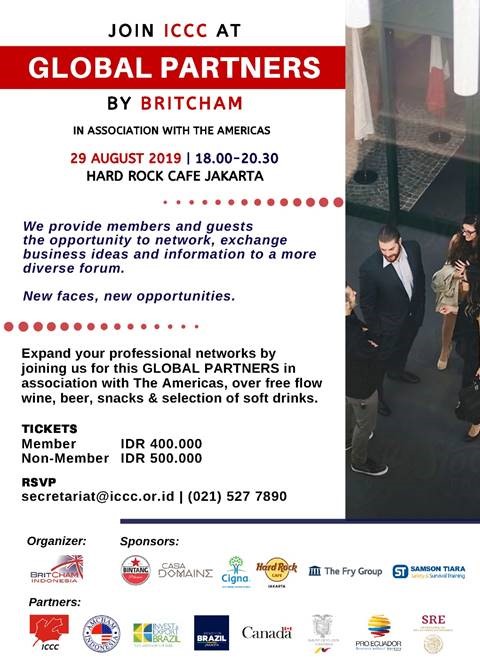 JOIN ICCC AT GLOBAL PARTNERS BY BRITCHAM
FOR A BUSINESS AND SOCIAL GATHERING IN ASSOCIATION WITH THE AMERICAS
29 Agustus, 2019
18:00 – 20:30
HARD ROCK CAFE JAKARTA
We provide members and guests the opportunity to network,
exchange business ideas and information to a more diverse forum.
New faces, new opportunities.
Expand your professional networks by joining us for this
GLOBAL PARTNERS by BritCham in association with The Americas over free flow wine,
beer, snacks & selection of soft drinks.
TICKETS
Member IDR 400.000
Non-Member IDR 500.000
RSVP
secretariat@iccc.or.id |(021) 527 7890
(Please note that cancellation less than 24 hours or no-show will be fully charged)