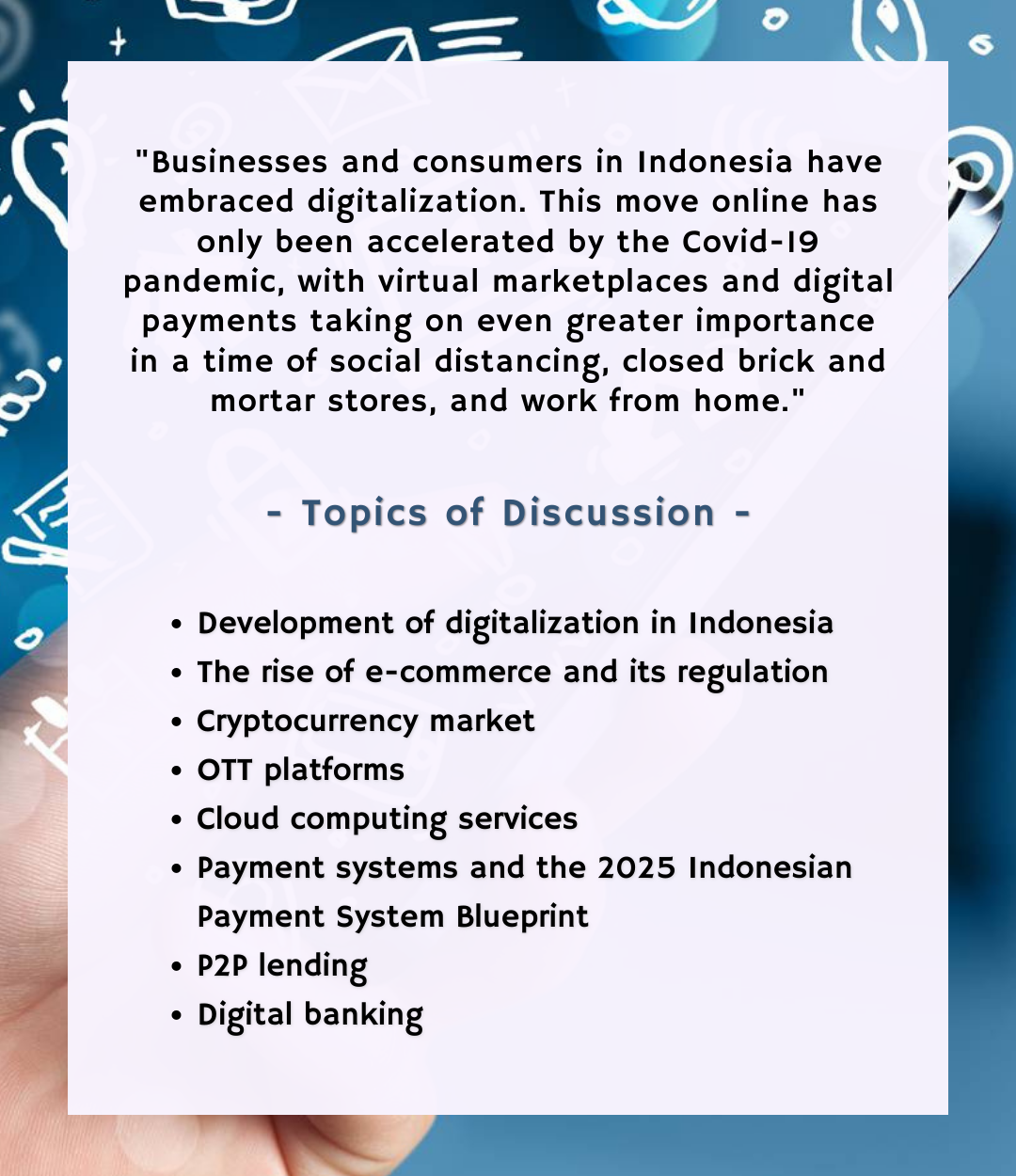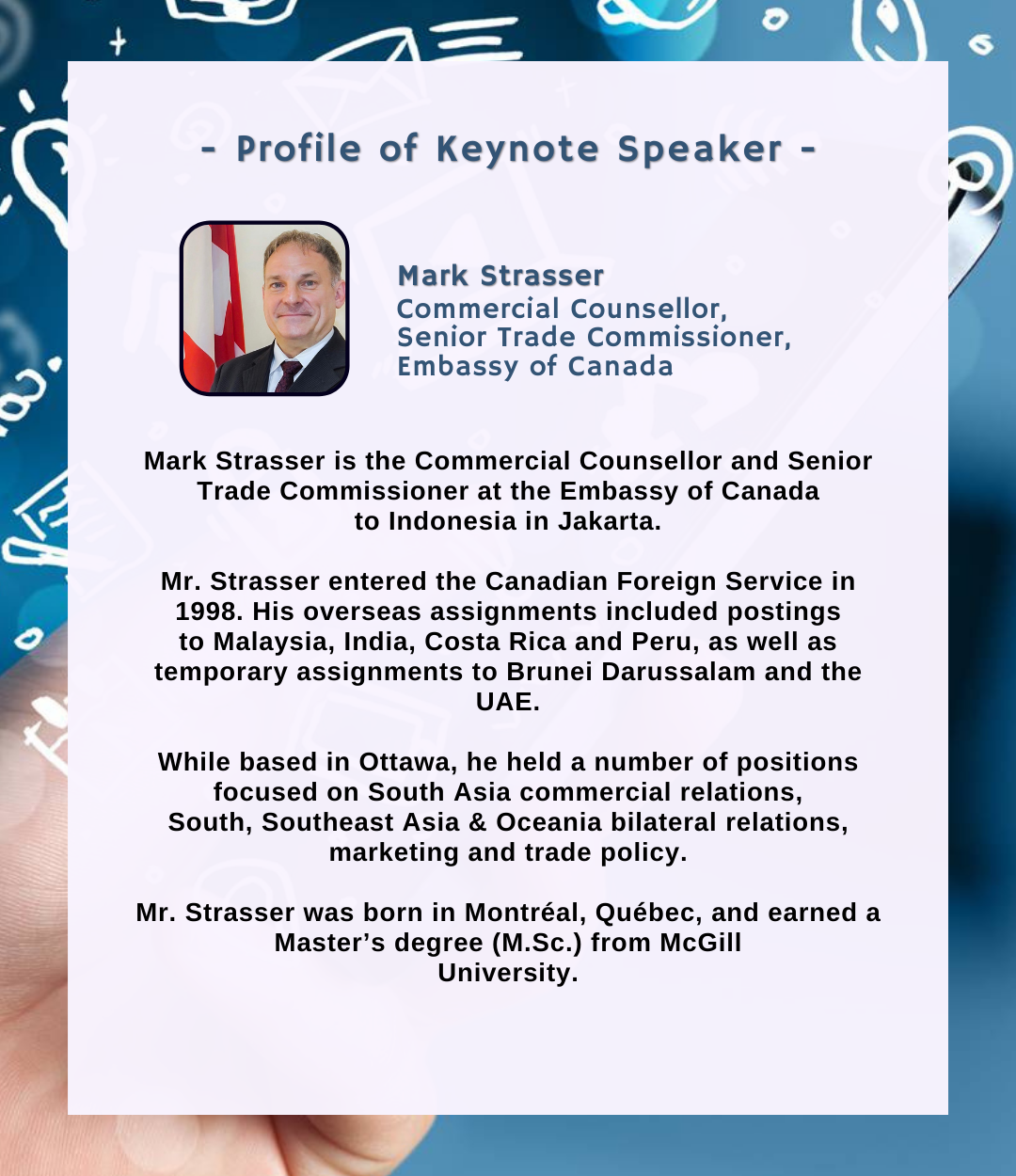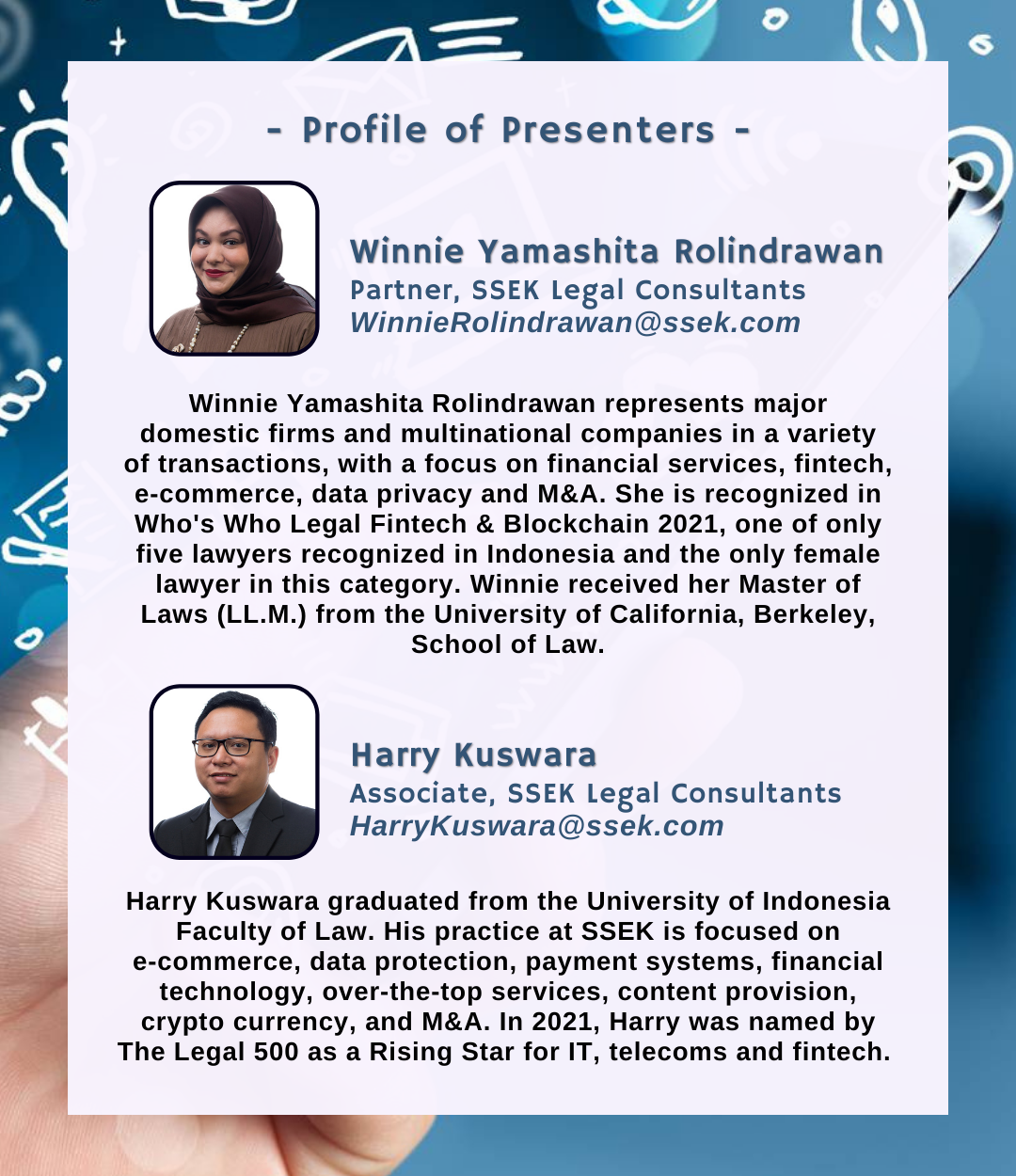 The Indonesia Canada Chamber of Commerce (ICCC) and SSEK Legal Consultants invite you to a webinar on Digitalization in Indonesia: Unlock Business Opportunities Online.
This webinar will look at digital business laws and regulations in Indonesia and discuss opportunities and challenges for businesses online.
Date: Thursday, November 18
Time: 10:00 – 11:30 am Jakarta Time
This webinar is free of charge.
For more info, please contact secretariat@iccc.or.id.
Click here to register.