We would like to say thank you for attending Friends of Canada
annual networking evening which was held
on 27 November 2018 at the Pearl, JW Marriot Hotel Jakarta.
We hope you enjoyed your evening with us and
appreciate your help in making this event an evening to remember.
For those who have never been to our networking evening,
please consider joining us at the AmCham-IABC-ICCC
Joint Chambers Business Networking Evening on 5 December 2018.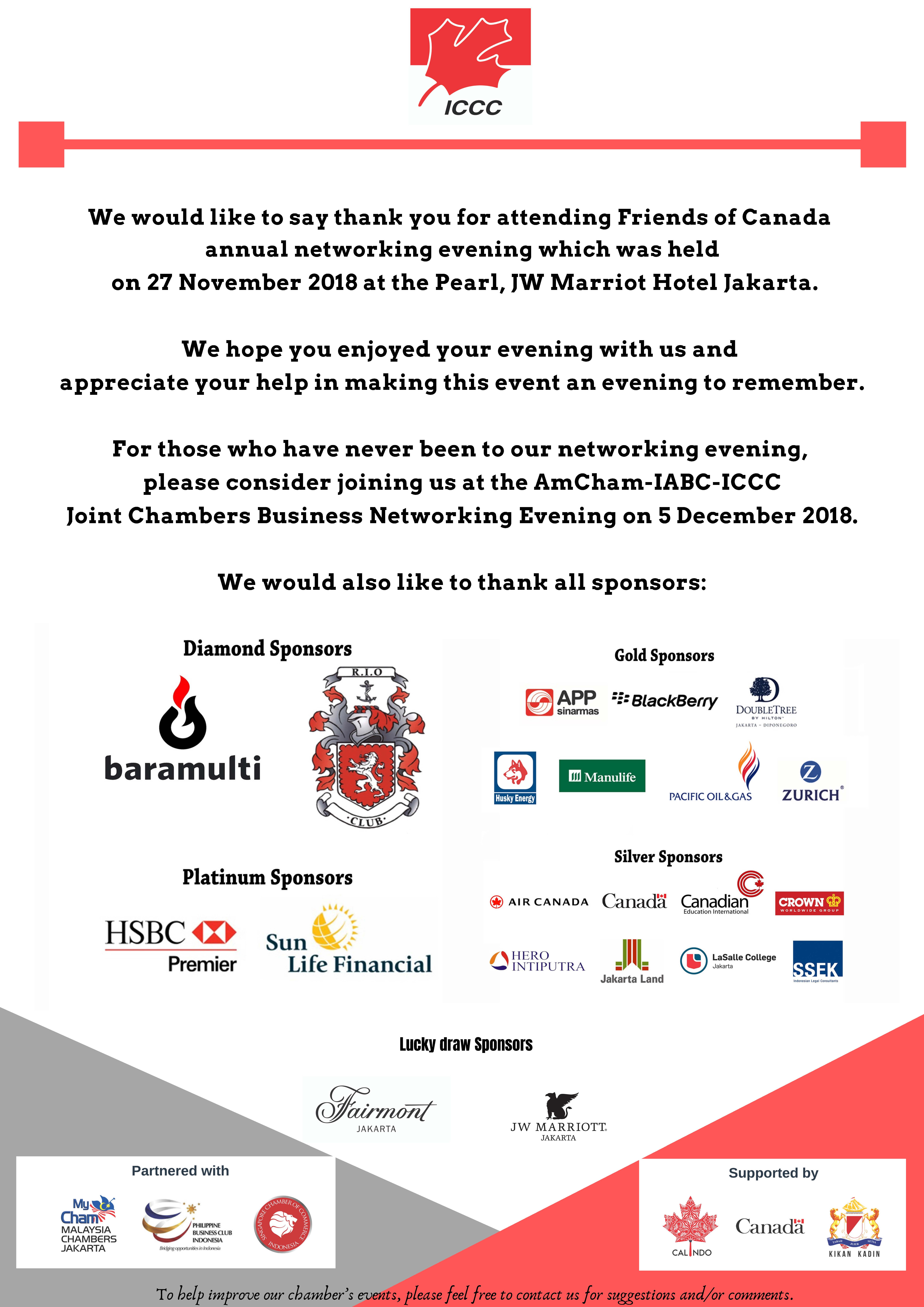 for more pictures, click here