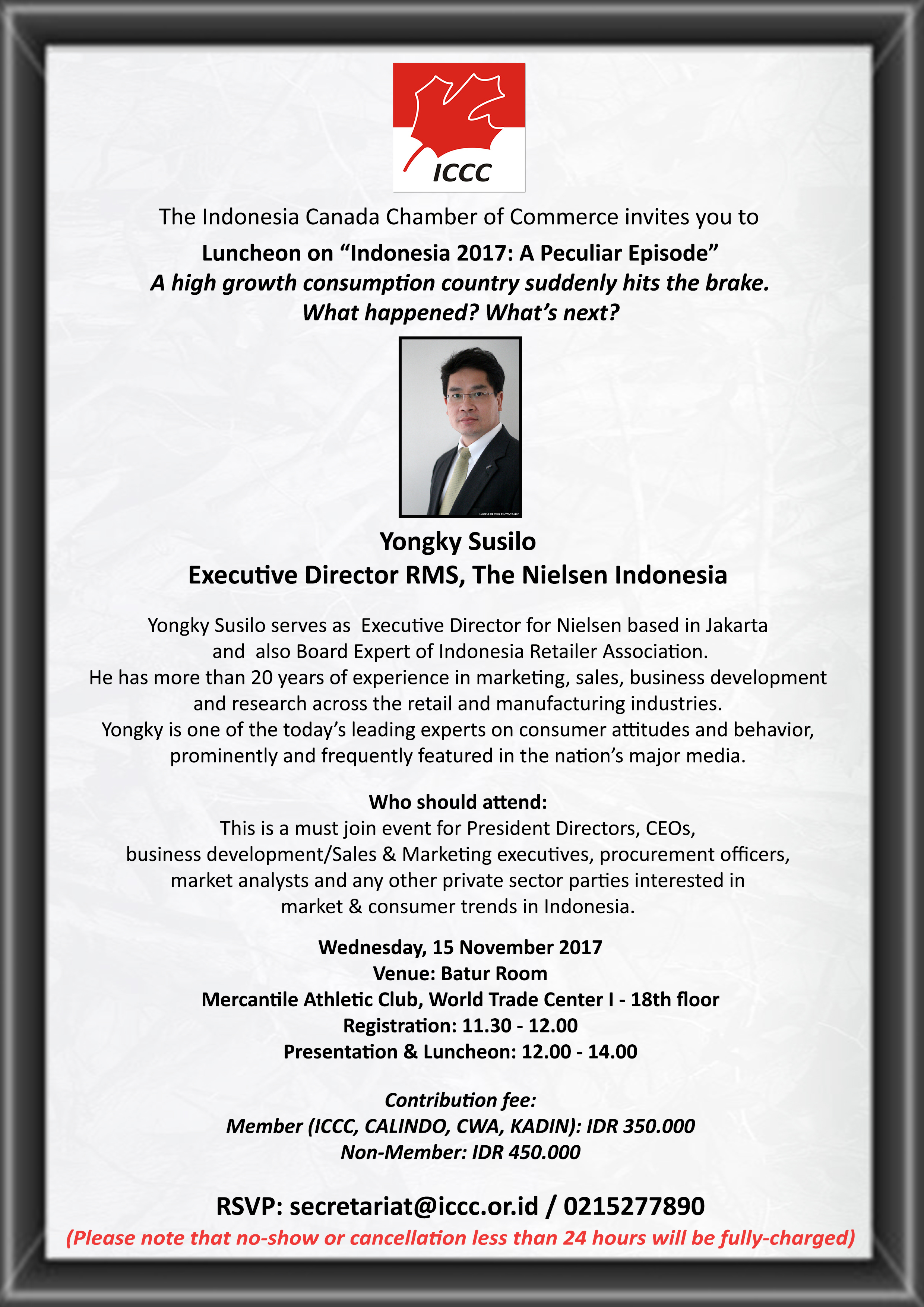 The Indonesia Canada Chamber of Commerce invites you to
Luncheon on "Indonesia 2017: A Peculiar Episode"
A high growth consumption country suddenly hits the brake.
What happened? What's next?
Yongky Susilo
Executive Director RMS, The Nielsen Indonesia
Yongky Susilo serves as  Executive Director for Nielsen based in Jakarta
and  also Board Expert of Indonesia Retailer Association.
He has more than 20 years of experience in marketing, sales, business development
and research across the retail and manufacturing industries.
Yongky is one of the today's leading experts on consumer attitudes and behavior,
prominently and frequently featured in the nation's major media.
Who should attend:
This is a must join event for President Directors, CEOs,
business development/Sales & Marketing executives, procurement officers,
market analysts and any other private sector parties interested in
market & consumer trends in Indonesia.
Wednesday, 15 November 2017
Venue: Batur Room
Mercantile Athletic Club, World Trade Center I – 18th floor
Registration: 11.30 – 12.00
Presentation & Luncheon: 12.00 – 14.00
Contribution fee:
Member (ICCC, CALINDO, CWA, KADIN): IDR 350.000
Non-Member: IDR 450.000
RSVP: secretariat@iccc.or.id / 0215277890
(Please note that no-show or cancellation less than 24 hours will be fully-charged)