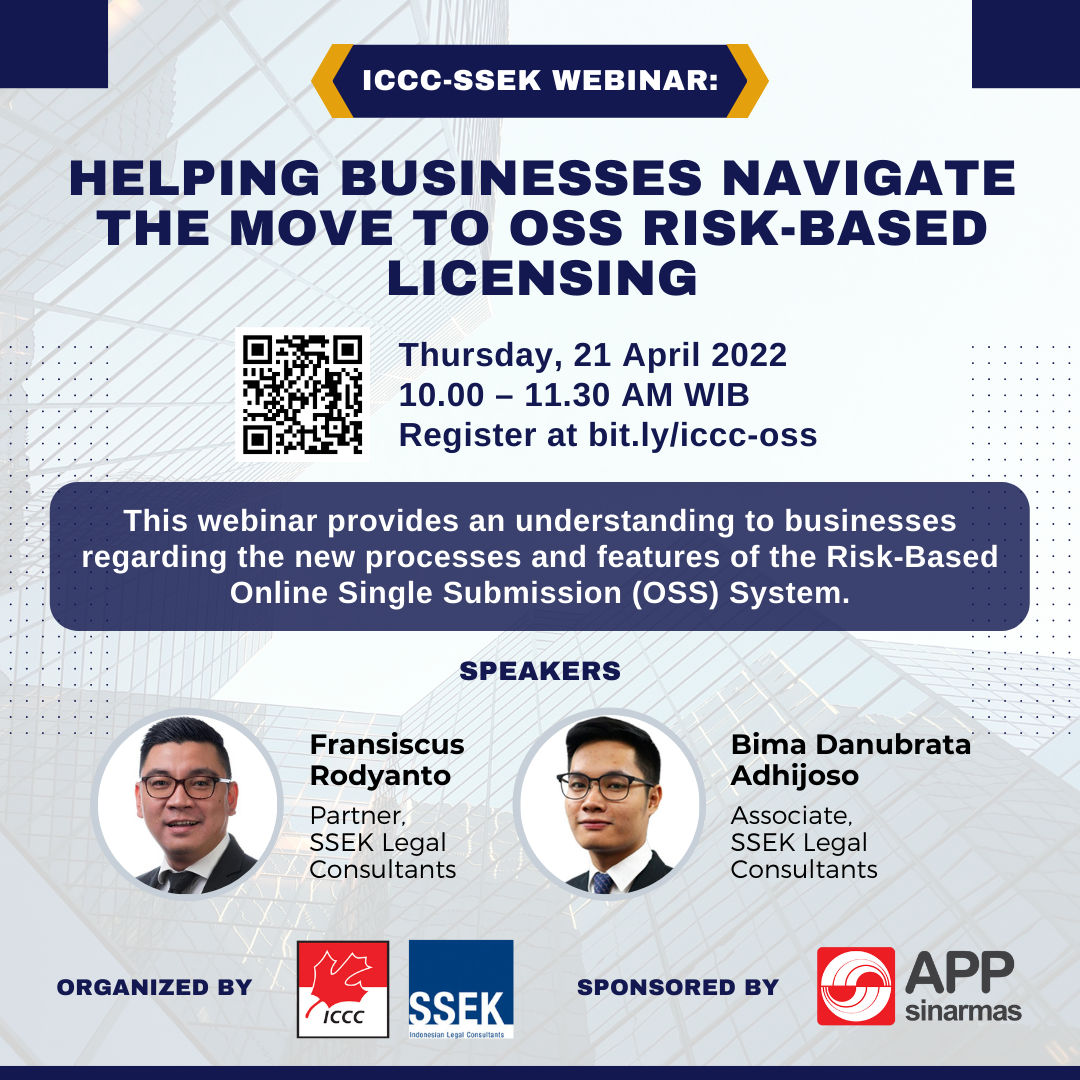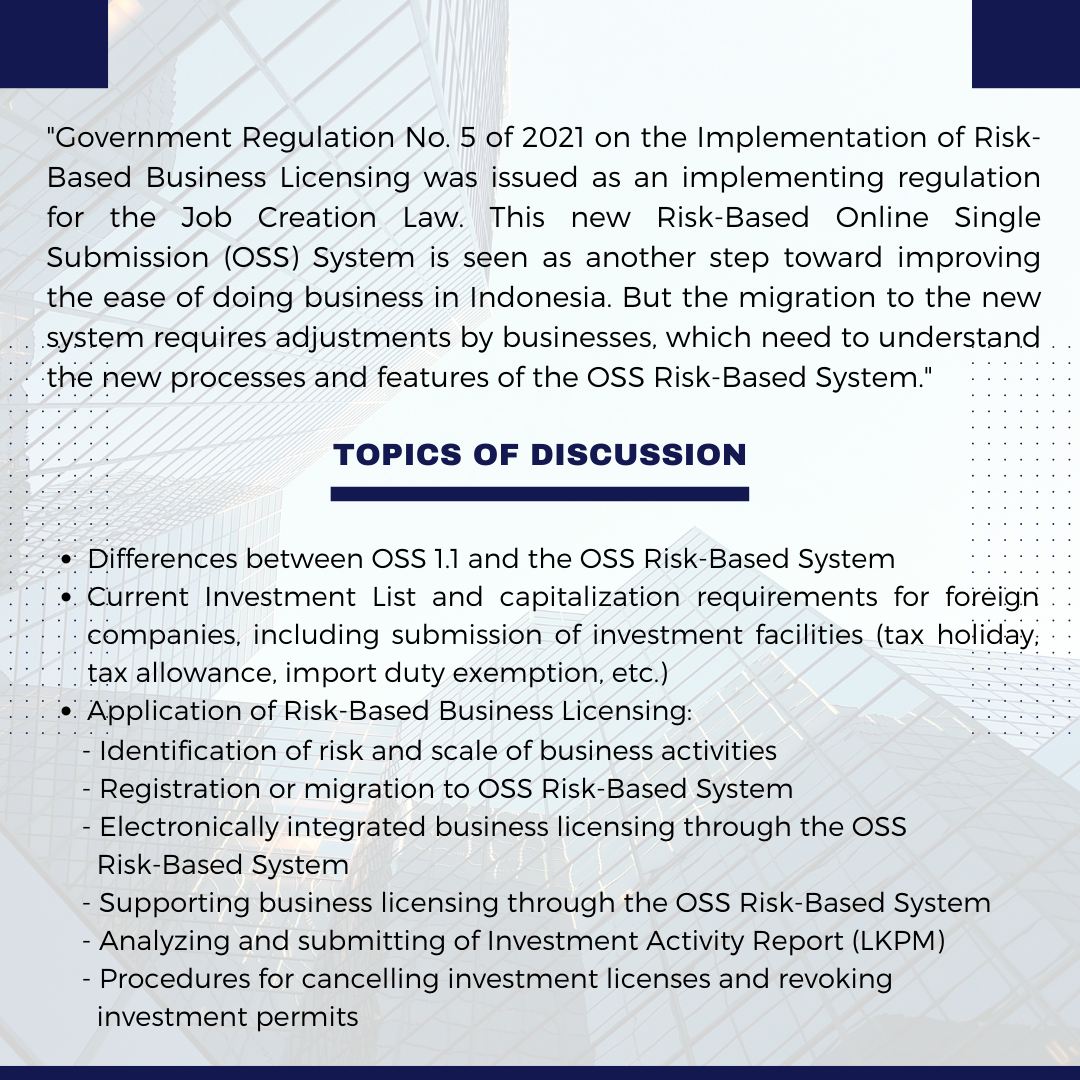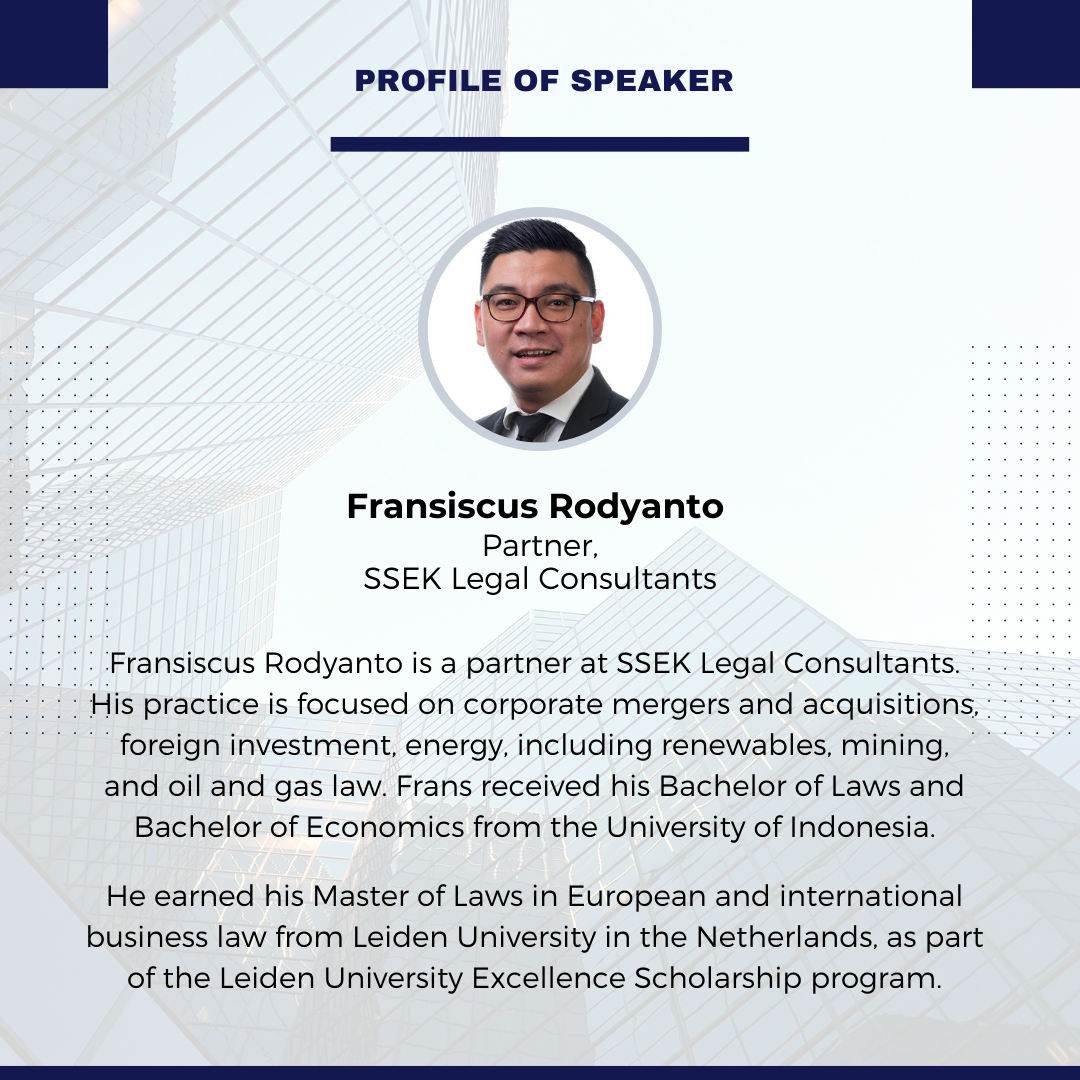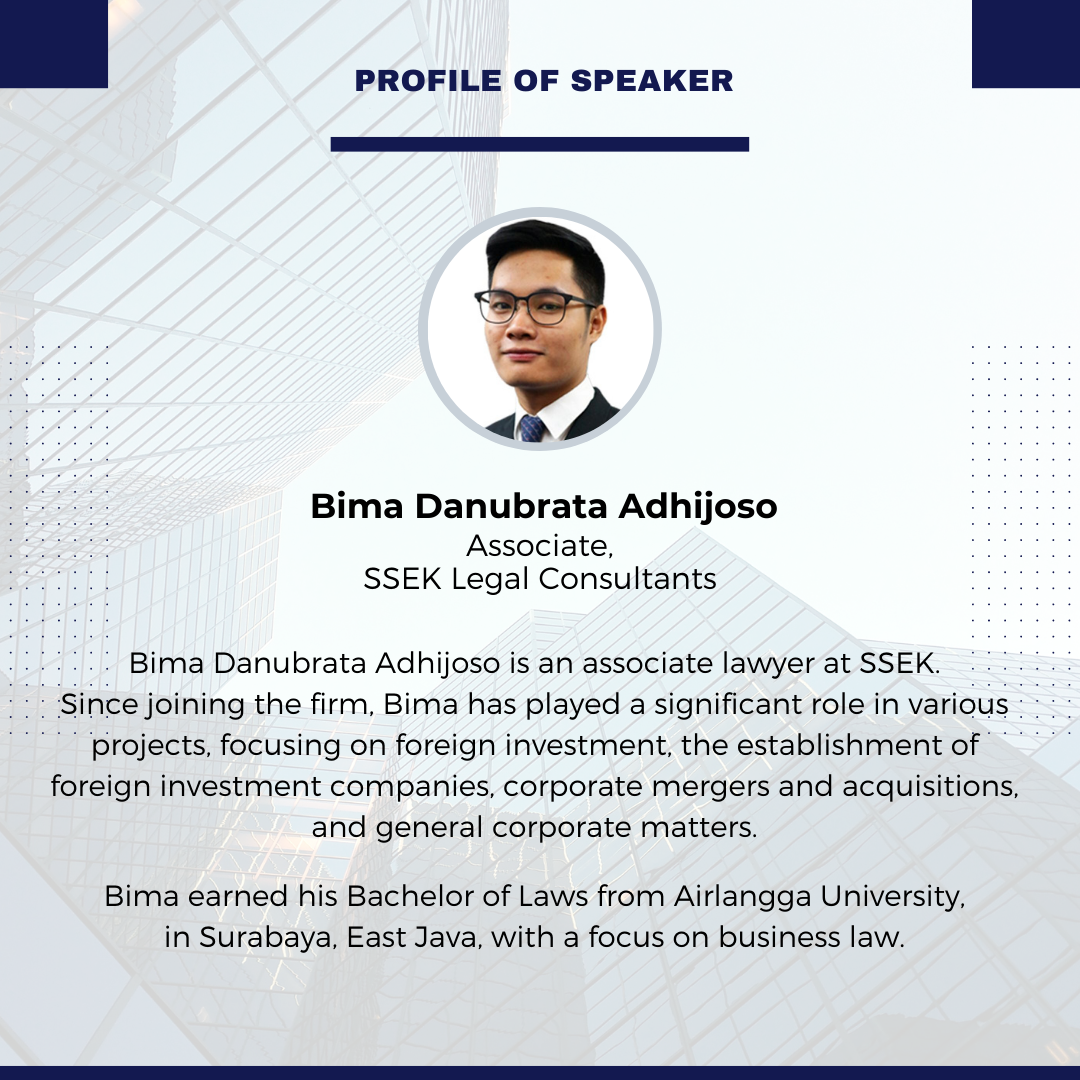 The Indonesia Canada Chamber of Commerce (ICCC) and SSEK Legal Consultants invite you to a webinar on Helping Businesses Navigate the Move to OSS Risk-Based Licensing
This webinar provides an understanding to businesses regarding the new processes and features of the Risk-Based Online Single Submission (OSS) System.
Date: Thursday, 21 April 2022
Time: 10:00 – 11:30 AM WIB
Click here to register ✅
This webinar is free of charge.
For more info, please contact secretariat@iccc.or.id.