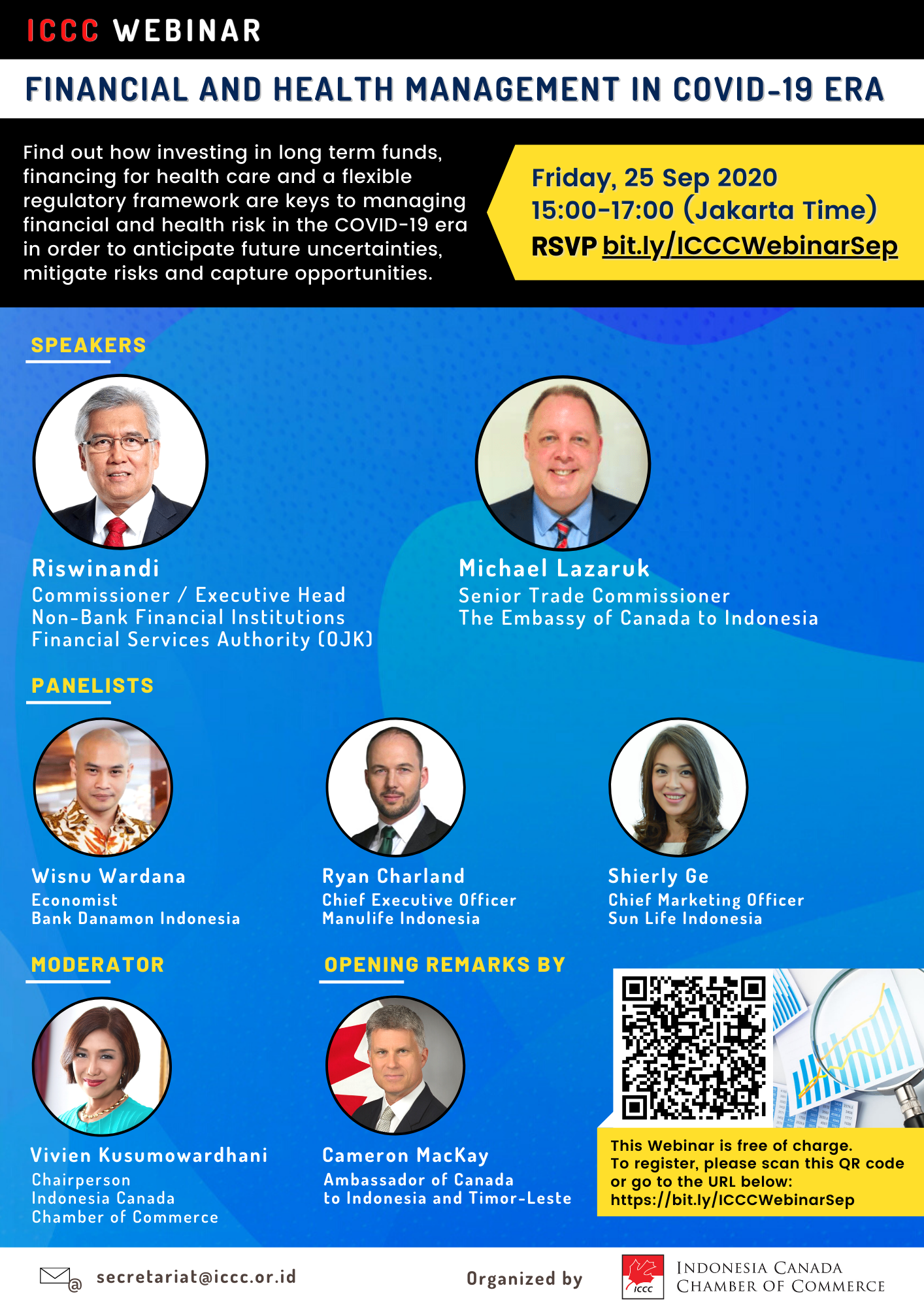 The COVID-19 pandemic has severely globally impacted economic, social and health livelihoods. Businesses are required to operate by balancing economic and health considerations, while regulators are expected to issue accommodative regulations to stimulate the industry. Moreover, consumers are driven to make sound financial decision and protect their health.
The pandemic effects may be long lasting. It is important for all stakeholders to collaborate and continuously adapt in order to anticipate future uncertainties, to mitigate risks and to capture opportunities.
Join the webinar to find out how investing in long term funds, financing for health care and a flexible regulatory framework are keys to managing financial and health risk in the COVID-19 era.
For bio on speakers and panelists, please click
here.