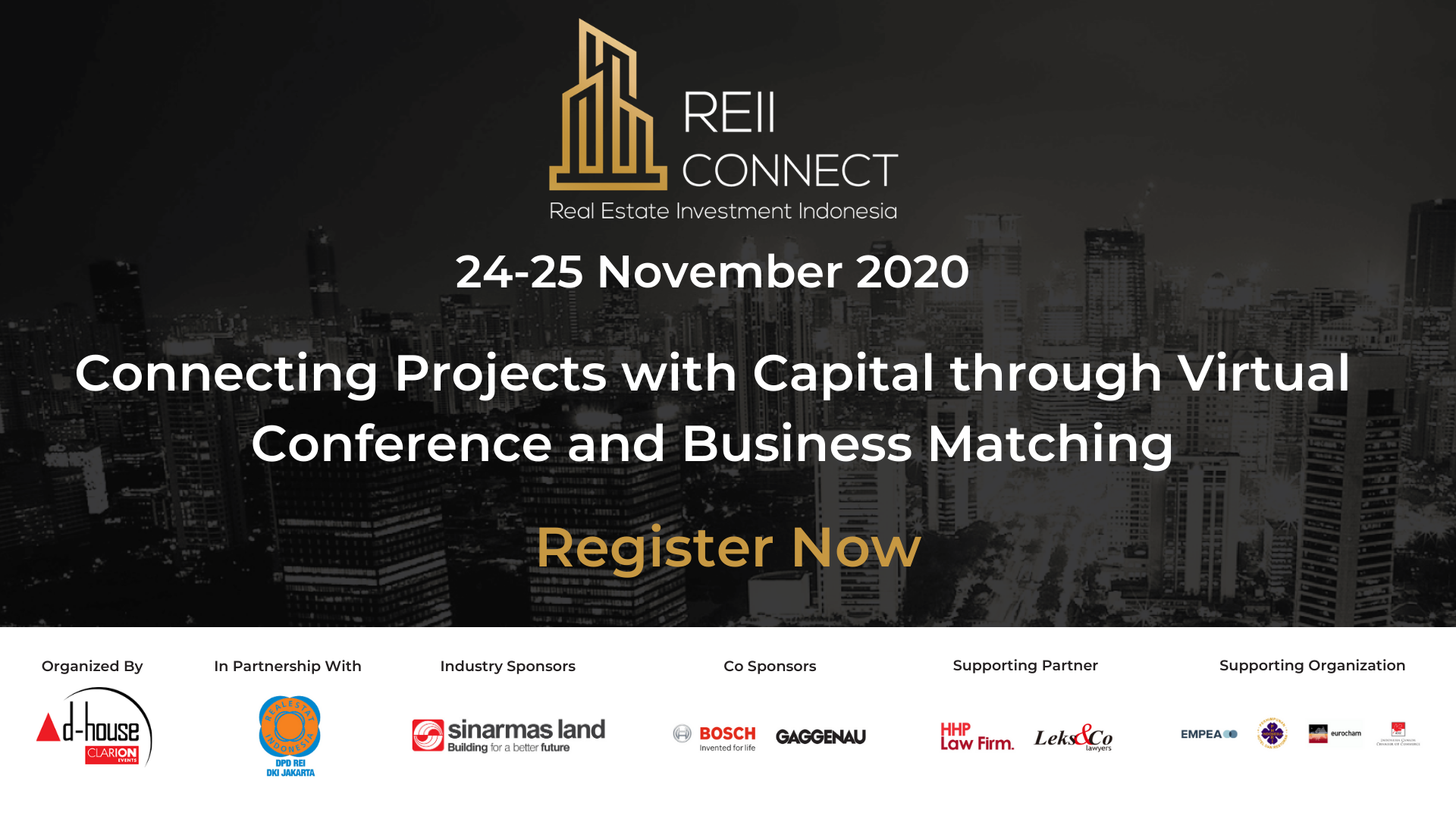 REII Connect is a digital platform gathering the real estate industry value chain to raise capital, invest, share knowledge, and gain partnership for real estate projects.
This platform connects real estate developers and project owners with capital and stakeholders through virtual meeting engagement and conferences followed by series of pre-event webinars.
For ICCC members, please click here to register for your participation.
To see the detail topic covered on the conference, please click here.
Click here for more info about the event and here for the conference agenda.